Contact us for Villa Deep Cleaning Services Dubai. It's important to have a clean and neat home to live comfortably. Simply cleaning your villa regularly may not get rid of all the deep-seated dirt, grime, and allergens. That's when Top H Services, a top deep cleaning company in Dubai, can help you. We offer special villa deep cleaning services to make your space completely clean. This will create a healthier and more pleasant living environment for you and your family.
Why Choose Top H Villa Deep Cleaning Services?
1. Thorough Cleaning Expertise:
We're committed to providing meticulous deep-cleaning services for villas in Dubai. Our highly trained and experienced cleaning professionals possess the skills and knowledge to effectively tackle even the most stubborn dirt and stains. We do From bedrooms to bathrooms, kitchen to living areas. Our cleaner leave no stone unturned, ensuring every nook and cranny is immaculately cleaned and sanitized
2. Advanced Equipment and Techniques:
To deliver exceptional results, Top H Services employs cutting-edge equipment and state-of-the-art techniques. Our cleaning specialists are equipped with high-quality tools. So, the eco-friendly cleaning solutions, and industry-approved methods that effectively eliminate your villa. The use of advanced equipment ensures efficiency and precision, leaving your villa fresh, hygienic, and free from harmful pollutants.
5. Customized Cleaning Solutions:
Recognizing that each villa has unique cleaning requirements, Top H Services offers Villa Cleaning in Dubai personalized cleaning solutions tailored to your specific needs. We take into account the size of your villa, the level of cleaning required, and any specific areas of concern you may have. By understanding your preferences and expectations, our team ensures a customized cleaning plan that meets and exceeds your standards.
6. Comprehensive Deep Cleaning Checklist:
Follows a comprehensive deep cleaning checklist that covers every aspect of your villa. From sweeping and mopping floors to dusting furniture and fixtures, from disinfecting bathrooms to degreasing kitchen surfaces. Our team pays attention to even the most intricate details, ensuring that your villa is thoroughly cleaned and revitalized.
7. Time and Cost Efficiency for Villa Deep Cleaning Services Dubai:
Professional villa deep cleaning can be time-consuming and exhausting, especially if you attempt to do it yourself. Top H Services saves you valuable time and energy by taking care of the entire deep cleaning process. Our expertise complete the task efficiently and promptly, allowing you to focus on other important aspects of your life. Additionally, our services are competitively priced, offering excellent value for money.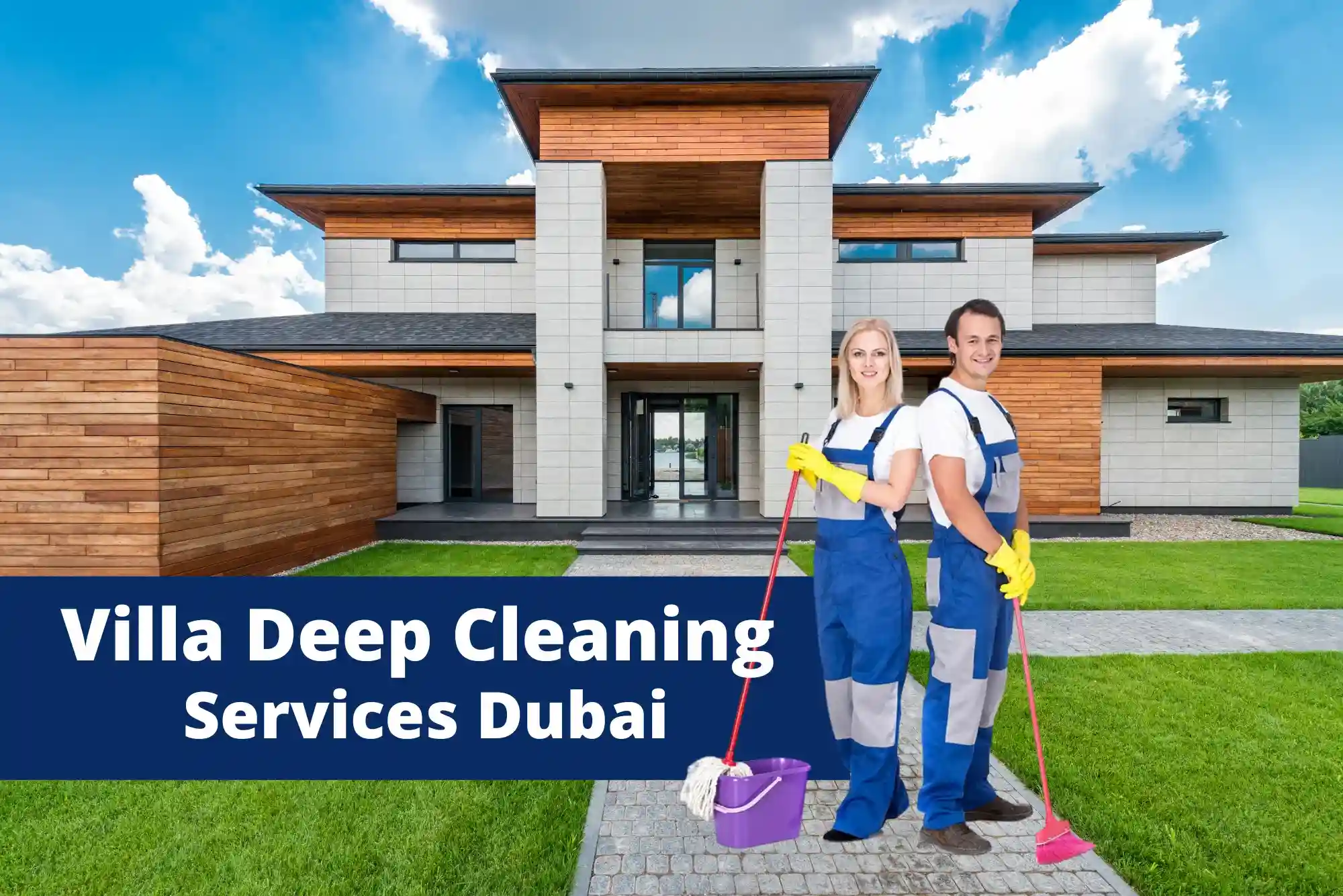 Enjoy our 20 dhs Per hour Cleaning Services Dubai
Top H Services is your trusted partner for hourly based "20 dhs Per hour Cleaning Services Dubai" when it comes to villa deep cleaning in Dubai. Our commitment to excellence, attention to detail, and dedication to customer satisfaction make us preferred choice for many villa owners. With our specialized cleaning services, you can enjoy a pristine and healthy living space that enhances your quality of life. Experience the transformative power of Top H Services and give your villa the deep cleaning it deserves.
Let's try "Cleaning Services Dubai, Cleaning Services in Abu Dhabi, Cleaning Services in Ajman, and Cleaning SErvies Sharjah."