When it comes to maintaining the cleanliness and hygiene of your luxurious villa in Abu Dhabi, you need a reliable and professional cleaning service. That's where Top H Services steps in to ensure your villa remains a pristine oasis in the desert. Our villa cleaning services in Abu Dhabi are designed to meet the unique needs of our discerning clientele.
Why Choose Top H Services for Villa Cleaning in Abu Dhabi?
1. Unparalleled Expertise
At Top H Services, we have a team of highly skilled and experienced cleaning professionals who are well-versed in the art of villa cleaning. They understand the specific requirements of villas and ensure every nook and cranny is spotless.
2. Tailored Cleaning Packages
We offer a range of customized cleaning packages to suit your villa's unique needs. Whether you need a one-time deep cleaning or regular maintenance, we've got you covered.
3. State-of-the-Art Equipment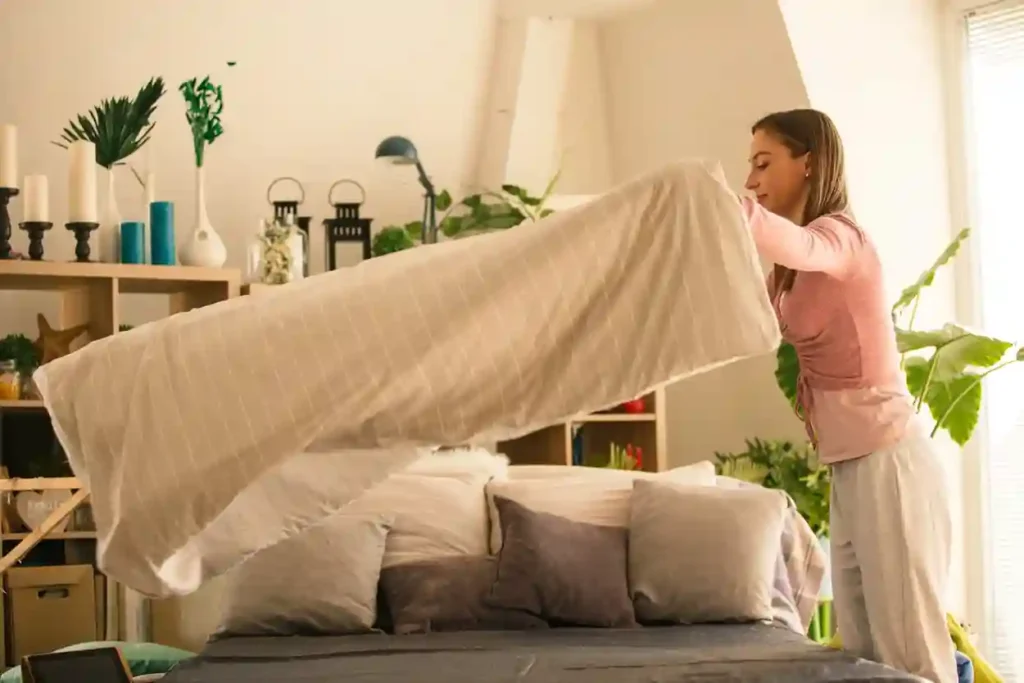 We invest in the latest cleaning equipment and eco-friendly cleaning products to ensure the highest quality service. Our advanced tools help us tackle even the toughest cleaning challenges.
Our Villa Cleaning Services in Abu Dhabi
1. Deep Cleaning
Our deep cleaning services are designed to give your villa a fresh start. We pay attention to every detail, from cleaning air ducts to scrubbing floors, leaving your villa looking and smelling brand new.
2. Regular Maintenance
For ongoing cleanliness, our regular maintenance services ensure your villa remains in top condition year-round. We schedule visits at your convenience to keep your villa spotless.
3. Upholstery and Carpet Cleaning
We don't just clean floors; we also specialize in sofa cleaning and carpet cleaning, using specialized techniques to remove dirt and stains, extending the life of your furnishings.
4. Window and Glass Cleaning
Abu Dhabi's sandy climate can leave your windows and glass surfaces looking cloudy. Our experts will make them shine, offering crystal-clear views of the stunning surroundings.
The Top H Services Difference
1. Eco-Friendly Approach
We care about the environment and your well-being. Our cleaning products are eco-friendly, ensuring that no harmful chemicals are used in your villa.
2. Trained and Trustworthy Staff
All our cleaning professionals are vetted and trained to uphold the highest standards of professionalism and trustworthiness.
3. Customer-Centric Service
At Top H Services, your satisfaction is our priority. We listen to your concerns and feedback to continuously improve our services.
Contact Us Today for Villa Cleaning Services in Abu Dhabi
In the bustling city of Abu Dhabi, your villa should be a haven of cleanliness and serenity. Let Top H Services take care of your villa cleaning needs so you can enjoy the finer things in life. Contact us today for a personalized quote and experience the best villa cleaning services in Abu Dhabi.
Don't compromise on the cleanliness of your villa; choose Top H Services for excellence in villa cleaning services in Abu Dhabi. We understand the unique demands of villa cleaning and are committed to exceeding your expectations. Your villa deserves nothing but the best, and we're here to deliver. Contact us now and experience the difference!