Restaurant Pest Control Near Me: Keeping Your Dining Space Pest-Free
When it comes to maintaining a successful restaurant in the bustling cities of Dubai, Sharjah, Ajman, and Abu Dhabi, one crucial aspect that often goes overlooked is pest control. Nothing can ruin a diner's experience faster than encountering unwanted guests of the creepy-crawly variety. That's where Top H Services steps in, your trusted partner in ensuring a pest-free dining environment.
Why Restaurant Pest Control Matters
1. Preserving Hygiene
The first and foremost reason to invest in restaurant pest control near you is to preserve the hygiene of your establishment. Pests like rats, cockroaches, and flies carry diseases and can contaminate food, posing a severe health risk to your customers.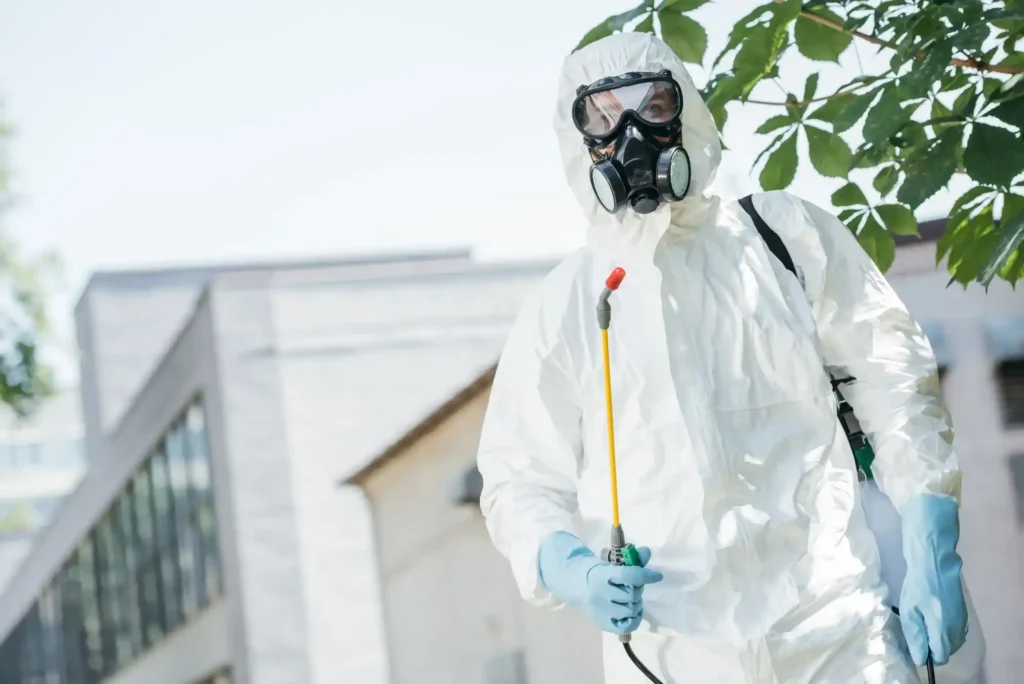 2. Upholding Reputation
A clean and pest-free restaurant is essential for upholding your reputation. Word-of-mouth travels fast, and one negative experience can tarnish your image. Maintaining a pest-free environment can help ensure your restaurant's reputation remains pristine.
3. Legal Compliance
Local health authorities in Dubai, Sharjah, Ajman, and Abu Dhabi have strict regulations regarding pest control in restaurants. Non-compliance can lead to fines and even closure. It's crucial to meet these standards to avoid legal trouble.
Services Offered by Top H Services
At Top H Services, we understand the unique challenges faced by restaurants in the UAE. Our comprehensive range of services is tailored to address the specific pest control needs of dining establishments like yours.
1. Inspection and Assessment
Before implementing any pest control measures, we conduct a thorough inspection of your restaurant. Our experts identify potential problem areas and assess the severity of infestations.
2. Pest Extermination
Our trained professionals use state-of-the-art methods to exterminate pests efficiently and safely. We target pests at their source to ensure they won't return.
3. Preventive Measures
Prevention is key to long-term pest control. We offer preventative solutions like sealing entry points, installing traps, and implementing sanitation measures to keep pests at bay.
4. Customized Plans
Every restaurant is unique, and so are its pest control needs. We create customized pest control plans tailored to your specific requirements and budget.
5. Emergency Response
Pest problems can arise at any time. Our 24/7 emergency response team is always ready to address urgent pest control situations promptly.
6. Eco-Friendly Solutions
Top H Services is committed to eco-friendly pest control. We use environmentally safe methods and products that won't harm the environment or your customers.
7. Regular Maintenance
Pest control is an ongoing process. We offer regular maintenance services to ensure your restaurant remains pest-free year-round.
Why Choose Top H Services for Restaurant Pest Control Near Me?
1. Local Expertise
We understand the unique pest challenges faced by restaurants in Dubai, Sharjah, Ajman, and Abu Dhabi because we are based here. Our local expertise makes all the difference in effective pest control.
2. Proven Track Record
Top H Services has a long history of successfully eliminating pests from restaurants across the UAE. Our satisfied customers can attest to our quality service.
3. Customer-Centric Approach
We prioritize customer satisfaction above all else. Our team listens to your concerns, provides transparent pricing, and ensures that you are informed every step of the way.
4. Cutting-Edge Technology
We stay updated with the latest pest control technologies and methods to provide you with the most effective and efficient solutions.
5. Competitive Pricing
Top H Services offers competitive pricing without compromising on the quality of service. We believe that pest control should be accessible to all restaurants, big or small.
Don't let pests tarnish the reputation of your restaurant in Dubai, Sharjah, Ajman, or Abu Dhabi. Invest in professional restaurant pest control near you with Top H Services and ensure that your dining space remains pest-free. Contact us today for a consultation and take the first step toward a cleaner, healthier, and more successful restaurant. Your customers will thank you, and so will your bottom line.