Best in Pest Control International City let's discuss.
Dubai is a busy and lively city where keeping things clean and free from pests is very important. People who live there and businesses also have to deal with different pests that can cause problems and health concerns. "Top H Services" is the top Pest Control company in International City Dubai. We have a team of experts who can effectively protect your property from unwanted pests.
Why Pest Control is Vital in International City Dubai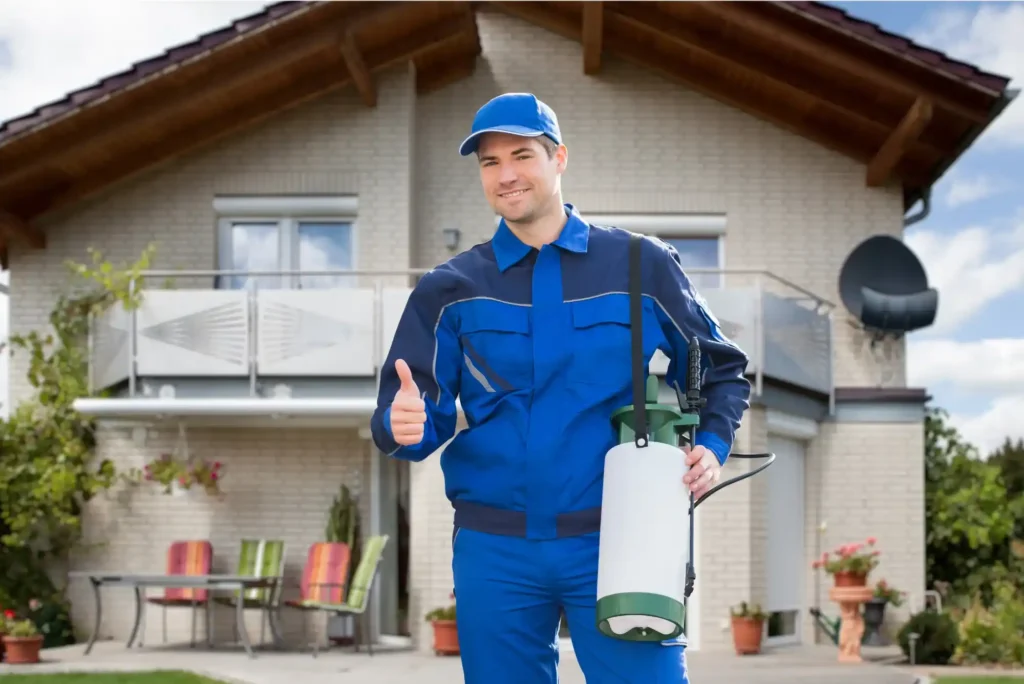 Preserving Hygiene and Health

Pests can carry harmful diseases and bacteria, posing significant health hazards to occupants. Effective pest control measures are essential to prevent the spread of illnesses and maintain a hygienic living or working environment.

Protecting Property and Infrastructure

Pests, such as termites, rodents, and insects, can cause extensive damage to buildings and infrastructure over time. Top H Services' comprehensive pest control strategies ensure your property remains structurally sound and safeguarded against potential damages.

Maintaining Reputation and Aesthetics

For businesses in International City Dubai, pest-infested premises can harm their reputation and turn away potential customers. With our tailored pest control solutions, your business can ensure a welcoming and aesthetically pleasing atmosphere for clients and employees.
Our Specialized Pest Control Services
Residential Pest Control

At Top H Services, we understand the importance of a pest-free home. Our residential pest control services are designed to target common household pests, such as cockroaches, bed bugs, ants, and rodents. We use eco-friendly methods to ensure the safety of your family and pets. check out our home cleaning services.

Commercial Pest Control

Businesses in International City Dubai can trust Top H Services to protect their establishments from pests that may compromise operations. Our commercial pest control solutions are tailored to various industries, including restaurants, hotels, offices, and retail spaces.

Termite Control and Prevention

Termites are a significant threat to the structural integrity of properties in Dubai. Our termite control and prevention measures ensure that your property remains termite-free and protected from costly damages.

Bed Bug Extermination

Bed bugs can cause distress and discomfort. Top H Services' specialized bed bug extermination techniques eliminate these pests efficiently, allowing you to enjoy a good night's sleep without any worries. Just find our Mattress Cleaning Services.

Rodent Control

Rodents can spread diseases and cause extensive damage to property. Our rodent control services implement proactive measures to keep your home or business rodent-free.
Why Choose Top H Services
Expertise and Experience

With years of experience in the pest control industry, Top H Services has earned a reputation for excellence and customer satisfaction. Our skilled team of professionals is equipped to handle any pest-related challenge.

Environmentally Friendly Solutions

We prioritize the safety of our customers and the environment. Our eco-friendly pest control methods effectively eliminate pests while minimizing any impact on the ecosystem.

Customized Solutions

Recognizing that every pest infestation is unique, we provide personalized pest control plans tailored to your specific needs, ensuring maximum effectiveness.
Trust Top H Services Company for Effective Pest Control
In the vibrant and fast-paced environment of International City Dubai, effective pest control is crucial for preserving health, property, and reputation. Top H Services, the leading provider of Pest Control International City , offers a range of specialized services to address all your pest-related concerns. Let us protect your home or business from pests, ensuring a pest-free environment for a safe and comfortable living or working space. Contact us today for reliable and professional Pest Control services in International City Dubai.