In the bustling community of Jumeirah Village Circle (JVC), the need for effective pest control solutions is paramount. At Top H Services, we understand the unique challenges residents and businesses face when it comes to pests. In this comprehensive article, we will delve into our top-notch pest control services, designed specifically for JVC.
Understanding the Pest Menace in JVC
Jumeirah Village Circle is known for its lush landscapes and beautiful properties. However, this serene environment also attracts a variety of pests, including rodents, insects, and other unwanted intruders.
Why Choose Top H Services?
When it comes to pest control in Jumeirah Village Circle, you need a reliable partner who understands the local pest landscape. Here's why you should choose us:
Expertise in Local Pests
Our team of experts is well-versed in the specific pests that plague JVC. We know their habits, hideouts, and how to eradicate them effectively.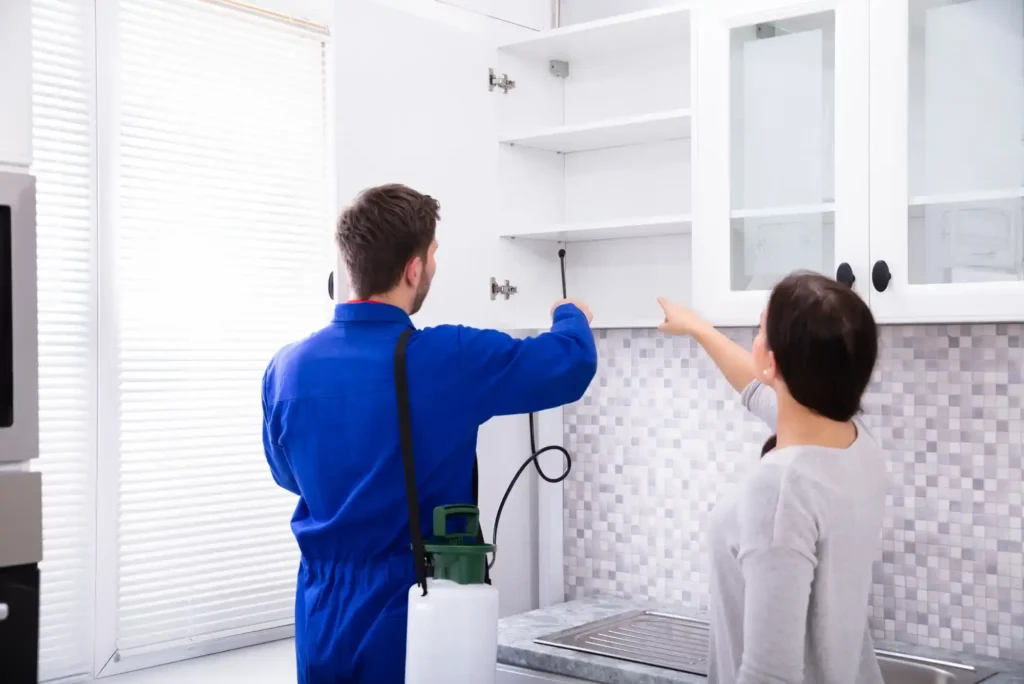 We believe in tailored solutions. Our pest control plans are designed to address your unique needs, whether you're a homeowner or a business owner in JVC.
Safe and Eco-Friendly Practices
At Top H Services, we prioritize the safety of your loved ones and the environment. Our methods are environmentally friendly and safe for pets and children.
Quick Response
Pests can't wait, and neither should you. Our rapid response team ensures that your pest problem is dealt with promptly.
At Top H Services, we offer a wide range of pest control services to cater to the diverse needs of JVC residents and businesses.
1. Residential Pest Control
Keep your home pest-free with our residential pest control services. We cover all aspects of pest management, from inspection to treatment.
2. Commercial Pest Control
Business owners in JVC can rely on us for effective commercial pest control. Protect your reputation and customers with our services.
3. Termite Extermination
Termites can wreak havoc on your property. Our termite extermination service ensures your home or business is termite-free.
Don't lose sleep over bed bugs. Our specialists will eradicate these pests from your property, providing you with peace of mind.
5. Rodent Control
Say goodbye to pesky rodents with our rodent control services. We'll ensure your property is rodent-free.
6. Insect Extermination
From ants to cockroaches, we have the expertise to eliminate all types of insects from your premises.
7. Preventive Pest Control
Prevention is better than cure. Our preventive pest control plans will safeguard your property from future infestations.
8. Emergency Pest Control
When pests strike unexpectedly, we're here to help. Our emergency pest control service is available 24/7.
Our Pest Control Process
Wondering how we achieve pest-free environments in JVC? Our process is simple yet effective:
1. Inspection
We start by thoroughly inspecting your property to identify the pest problem and its extent.
2. Customized Plan
Based on our findings, we create a tailored pest control plan that suits your specific situation.
3. Treatment
Our skilled technicians use the latest techniques and eco-friendly products to eliminate pests.
4. Prevention
We don't stop at eradication; we also implement preventive measures to keep pests at bay.
Why Pest Control in JVC is Crucial
Pests not only pose health risks but also damage property and belongings. Here's why pest control is essential in Jumeirah Village Circle:
Protecting Health
Pests can carry diseases and allergens, putting your health at risk. Effective pest control safeguards your well-being.
Preserving Property Value
A pest-infested property can lose its value. Regular pest control helps maintain and even increase property value.
Peace of Mind
Living or working in a pest-free environment brings peace of mind. You can focus on what matters without worrying about pests.
Contact Top H Services Today
Don't let pests take control of your life in JVC. Contact Top H Services now for reliable, efficient, and eco-friendly pest control solutions. Our team is ready to tackle your pest problems, ensuring a pest-free environment in Jumeirah Village Circle.
Remember, for pest control in JVC, Jumeirah Village, and Dhabi, Top H Services is your trusted partner!