Welcome to Top H Services, your trusted partner for exceptional house cleaning services Dubai International City. With years of experience and a team of dedicated professionals, we take pride in providing top-notch cleaning solutions to our valued clients. Whether you need regular maintenance or a one-time deep clean, our team is committed to delivering impeccable results that exceed your expectations.
Why Choose Top H Services for House Cleaning in Dubai International City?
When it comes to maintaining a clean and healthy living environment in House Cleaning Services Dubai international city, Top H Services stands out for several reasons:
Experienced and Trained Cleaning Team: Our highly skilled cleaning team possesses extensive experience in handling various house cleaning tasks. They are trained to use the latest cleaning techniques and equipment to ensure the best results.
Customized Cleaning Solutions: We understand that every home is unique, and cleaning requirements vary. At Top H Services, we offer tailored cleaning solutions that address your specific needs, ensuring a spotless and tidy home.
Quality Cleaning Products: We prioritize your health and the environment. That's why we use eco-friendly and non-toxic cleaning products, ensuring a safe and healthy space for you and your family.
Affordable Pricing Packages: Top H Services believes that a clean home should be accessible to all. Our competitive pricing packages cater to different budgets without compromising on the quality of service.
Our Range of House Cleaning Services Dubai International City:
At Top H Services, we provide a comprehensive range of House Cleaning Services Dubai international city designed to cover every nook and cranny of your residence. Our services include:
Regular Cleaning: Our regular cleaning service involves routine maintenance of your home, covering dusting, vacuuming, mopping, and sanitizing key areas.
Deep Cleaning: For thorough and intensive cleaning, our deep cleaning service focuses on hard-to-reach places and hidden dirt, leaving your home spotless.
Kitchen Cleaning: We pay special attention to one of the most crucial areas of your home – the kitchen. Our team ensures that your cooking space is free from grease, stains, and bacteria.
Bathroom Cleaning: Our bathroom cleaning service targets sanitization and disinfection, making your bathrooms sparkling clean and hygienic.
Window Cleaning: Enjoy crystal-clear views with our professional window cleaning service, leaving your windows streak-free and shining.
Move-in/Move-out Cleaning: Planning to move? Our move-in/move-out cleaning service ensures that your new home is ready for occupancy or leaves your previous place in pristine condition.
The Top H Services Advantage for House Cleaning Services Dubai international city:
Our dedication to delivering the best house cleaning services Dubai International City has earned us a reputation for excellence:
Customer Satisfaction: We prioritize customer satisfaction above all else. Our team goes the extra mile to ensure that you are delighted with the results of our service.
Flexible Scheduling: We understand your busy schedule. That's why we offer flexible cleaning appointments, allowing you to choose a time that suits you best.
Licensed and Insured: Top H Services is a licensed and insured cleaning company, that provides you with peace of mind and protection.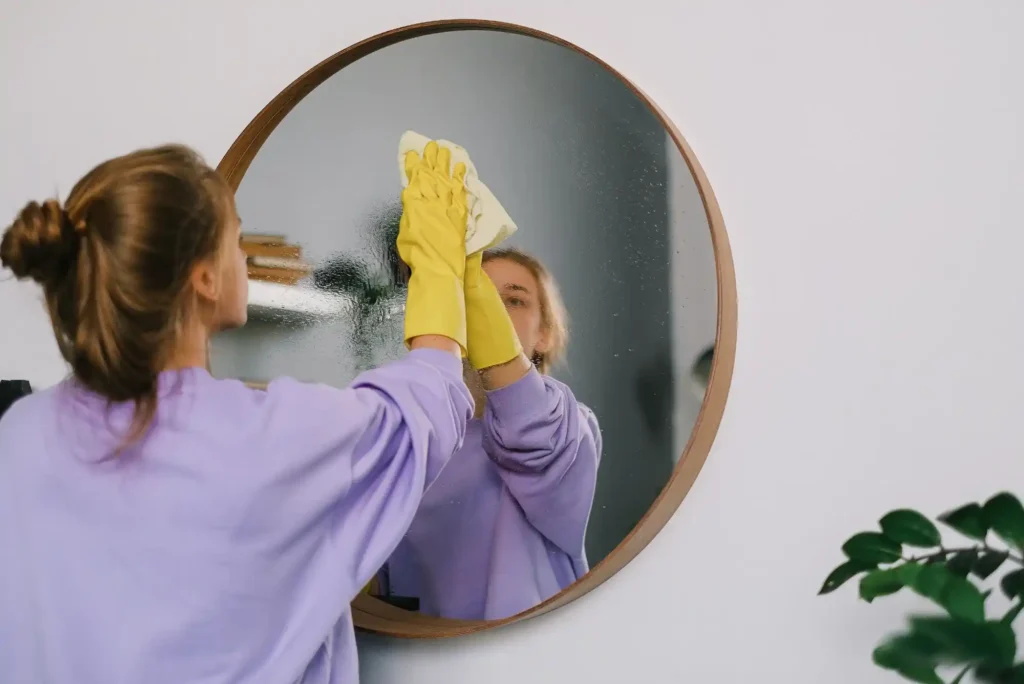 Contact Top H Services Today!
If you're seeking professional house cleaning services in Dubai International City, look no further. House Cleaning Services Dubai international city. Contact us today to schedule your cleaning appointment and experience the Top H Services difference.