The best cleaning company in Sharjah.
Top H is the best Sharjah cleaning company. Are you facing difficulty in cleaning homes and have not found a solution to this problem yet, there is no need to worry at all. Despite the large number of cleaning companies in Sharjah, the residents of the area became confused with whom to deal with. But with us, you do not have to bother cleaning homes, as we at Top H, the Sharjah cleaning company, have the best cleaning machines. We also have a professional workforce that is able to complete the tasks at the highest level of quality.  cleaning service.
not only this. Rather, the company has many advantages that made it one of the best cleaning companies in Sharjah. The goal of a house cleaning company in Sharjah is to achieve complete customer satisfaction and provide the best house. home clean services.
Why Sharjah Cleaning Company?
Top H Sharjah  Cleaning Company is ranked among the best cleaning companies. Thanks to the distinguished cleaning services that we do not hesitate to provide to our dear customers. Who were able and well-deserved to earn their precious trust in us. Behind this work, in our closed rooms and behind the blinds, efforts are made, vigil and hard work so that the result is what our customers see of creativity and professionalism during the cleaning process. Because we have a goal that is absolutely one of the highest goals, which is a perfect, clean house without any dirt or bacteria. It may harm us or our children. Therefore, the latest and best equipment needed in the cleaning process was brought in. In addition to the best quality materials.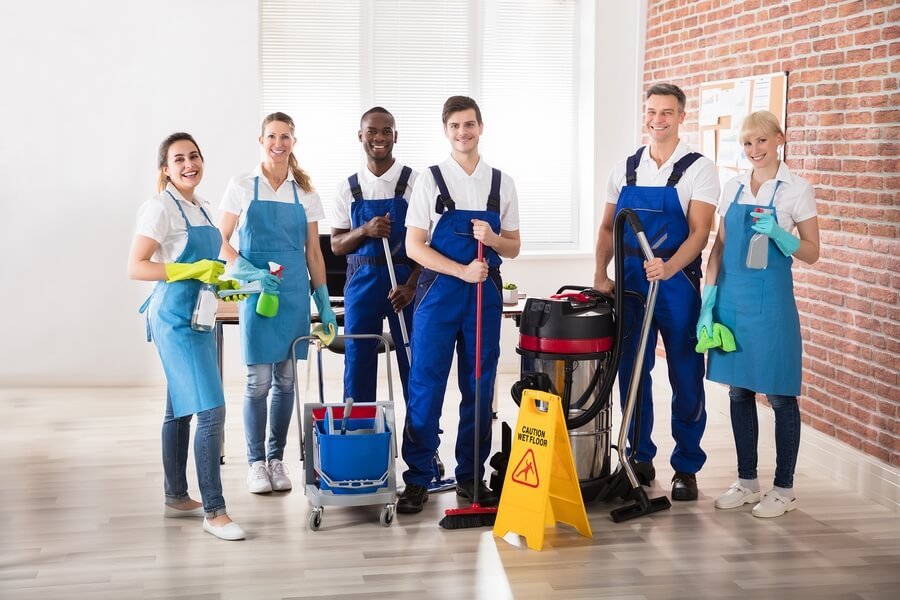 In addition to a team that has been trained and tested by a distinguished group of experts and specialists in the field of cleaning. So do not worry about the cleanliness of your home from now on. Because the cleanliness of your home is in safe hands, capable of deep cleaning your home so that no place is left without cleaning. Because we pay attention to the smallest details during the cleaning process. This is what makes us special and Dalma at the top. Deep cleaning services must have specialists because it differs from hourly cleaning or traditional cleaning. 
home clean services
Especially in the process of cleaning after finishing or cleaning after washing. They have a special method, materials and equipment to do their cleaning. Therefore, you must first tell us about the type of cleaning required, or rather the type of your home, so that we can send a specialized person to inspect and inspect the place. To send us a report, we separate and then we prepare the necessary equipment and tools. Because we work professionally.
Sharjah house cleaning.
The best house cleaning company in Sharjah Cleaning and sterilizing all parts in homes and villas, offices and companies, give cleaning tasks to the best specialists in cleaning homes and villas in Sharjah, cleaning carpets, sofas, boards, tanks, swimming pools cleaning equipment and cleaning materials that remove the toughest stains. We are keen to make your home an ideal home to receive your guests. Contact us and book now
Sterilization company in Sharjah
Now, Sharjah Cleaning Company In light of the conditions that the country is going through and in light of health problems and widespread diseases, cleaning and getting rid of bacteria and germs has become a necessary and indispensable thing in the place. A sterilization company in Sharjah.
Sharjah villas cleaning company
Cleaning villas in Sharjah. Attention to cleaning services is one of the priorities that many of our customers rely on with the aim of enjoying good health and psychological comfort. And a cleaning company in Sharjah has become among the services that are relied upon in cleaning villas, to provide everything that helps protect villas from dust, dust and various climatic changes. Cleaning in Sharjah To communicate through our numbers on the page or via WhatsApp from anywhere in Sharjah, requesting cleaning, polishing, sterilization, perfuming, repairs and other various services related to villas, Home Sterilization Company Sharjah.
Why Sharjah Home Cleaning Company?
Villas are one of the vast spaces that no housewife alone can clean. This is what prompts her to deal with a specialized company for that. One of the most important companies in this field is a villa cleaning company in Sharjah, where the villas contain more than one room and more than one bathroom, in addition to the garden and swimming pool. But there is no need to worry, as our company is keen to fulfill all the places in the villa. The work is divided among the work team in an orderly manner, which helps them to complete the process in a short period of time. The company also provides maintenance service for any damaged place. The company also provides insulation services for tanks and swimming pools.
why cleaning services Marina.
We understand the importance of cleaning company in our daily life. And we know that you always need someone to help you with the cleaning process. Home women suffer from this problem. Now they don't have that problem. Because TopH now provides the best hourly cleaning services in the United Arab Emirates. All you have to do is contact us and ask for the number of cleaning workers you need. With the number of hours required. And then our team brings you lightning speed to the desired place. Say goodbye to a dirty house and say hello to a very clean and beautiful home. cleaning services marina.